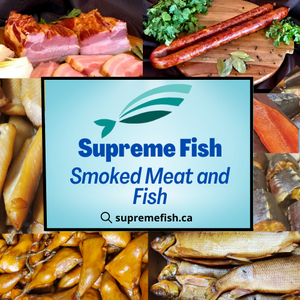 BUY FRESH, SUPPORT LOCAL!
We are a local family owning Fish and Meat processing company, located in Lamont County, Alberta.
We mainly focus on wholesaling to grocery stores across Alberta.
We produce wide varieties of naturally smoked Seafood and Meat! We only use natural ingredients (salt, spices) and for smoking we use natural wood sawdust. No chemicals are added.
Right now we produce around 30 smoked products, and also all of our products are available as raw frozen.